The college has two hostels – Main Hostel and Hostel for Sports Women. Hostel offers accommodation with all the modern amenities and a peaceful atmosphere conducive for studies. This includes ordinary, deluxe, air-conditioned, deluxe air-conditioned rooms and a big dormitory.
Air-Conditioned Rooms available
Study Centre
Computer Lab with Internet Facility
Solar Water Heating System
RO Water Purification System
Huge Dining Hall
Medical Facility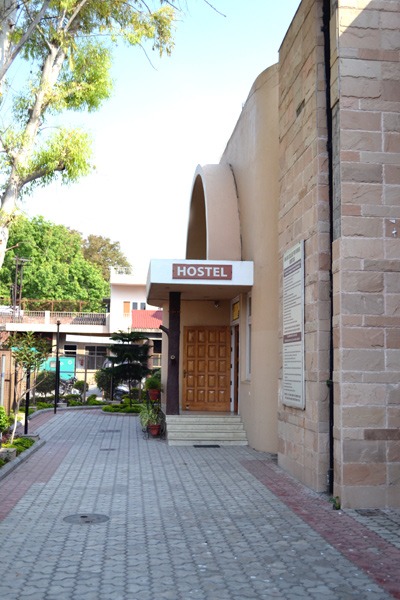 Visitors are allowed to meet their wards during specified days and hours only.
Visitors may meet boarders  –

In Winters – on Saturdays after 02.00 pm & on Sundays from 09.00 am to 05.00 pm
In Summers – on Saturdays from 02.00 pm to 07.00 pm & Sundays from 10.00 am to 06.00 pm

Visitors are allowed only in the visiting room.
No visitor will be allowed on odd days or during odd hours.
Any exception to visiting time or person must be approved by the warden.
No guest will be allowed to stay in the hostel for the night, not even female guests.
The visitors must sign the Visitor's Register at the gate before entering.
Visitors will be allowed to see a boarder only upon presentation of the visitor's identification card issued by the college and signed by the parents, and can see their wards only.
Parking is prohibited outside the hostel area.
Boarders are responsible for the safe-keeping of their money, belongings, clothes etc. Defaulters will be punished strictly. On personal request from the parents of wards; boarders can go home on special occasions.
Parents must cooperate with the college authorities in maintaining discipline in the college and the hostel.